Fabricator's Coach Podcast
Fabricator's Business Coach Ed Young takes you through the key steps needed to reduce the chaos, make more money, and get your life back in this podcast! Listen to the latest episodes below:
Additional Podcast Appearances
You can listen to a few additional podcasts featuring Ed Young below: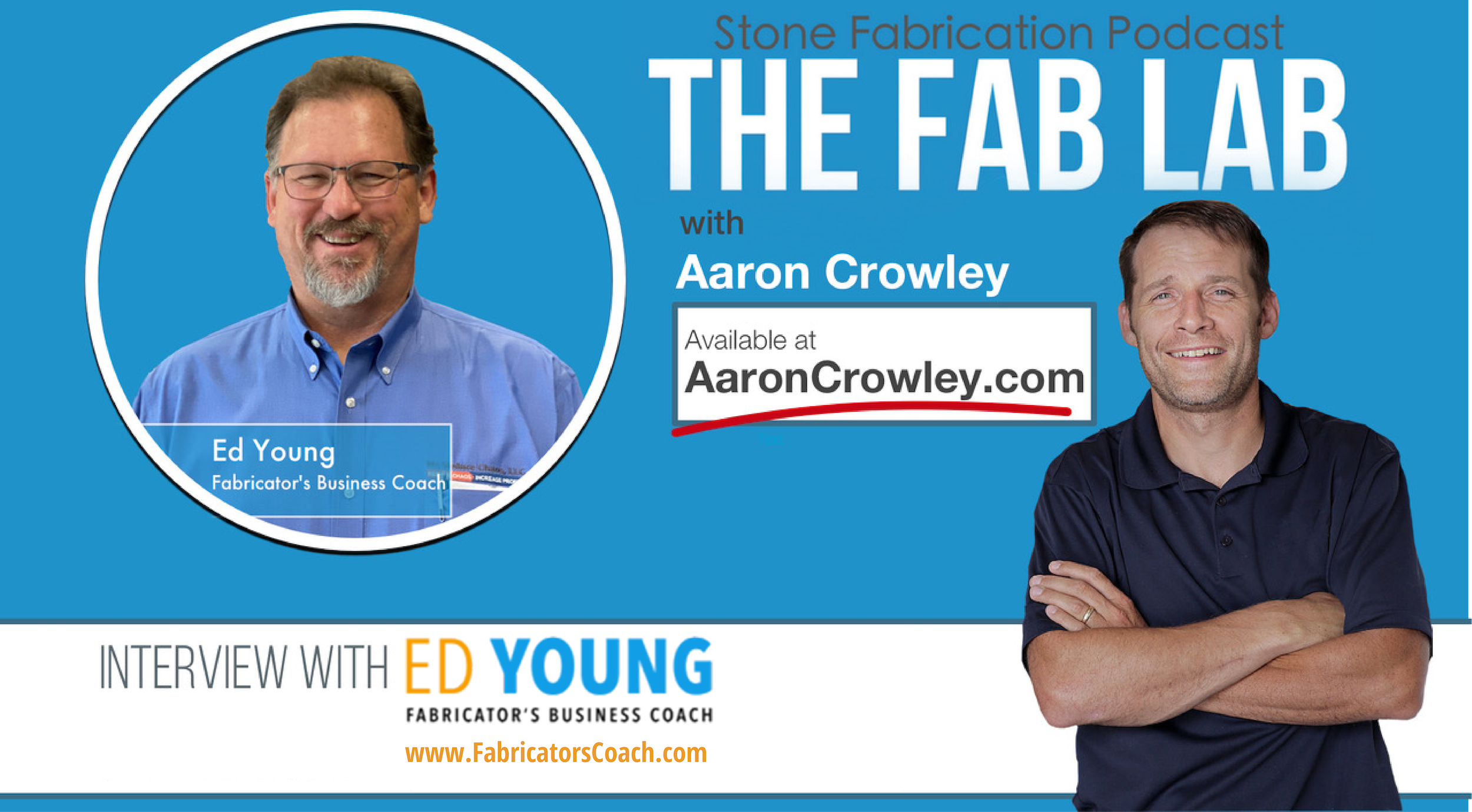 Join Ed Young and Aaron Crowley on this fabulous podcast as they discuss ways you can reduce chaos in your shop and start enjoying smoother operations and more money.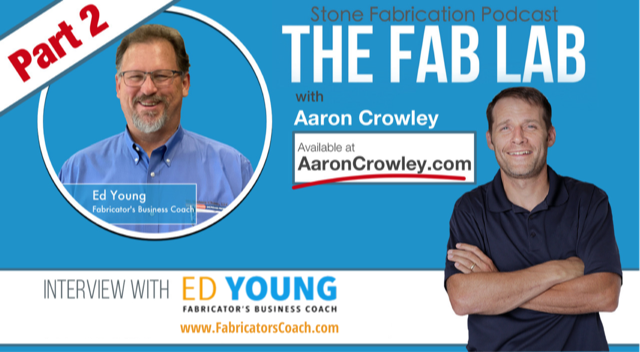 If you'd like to reduce the chaos and move towards a calmer and more profitable shop environment, you will love part 2 of the conversation between Ed Young and Aaron Crowley.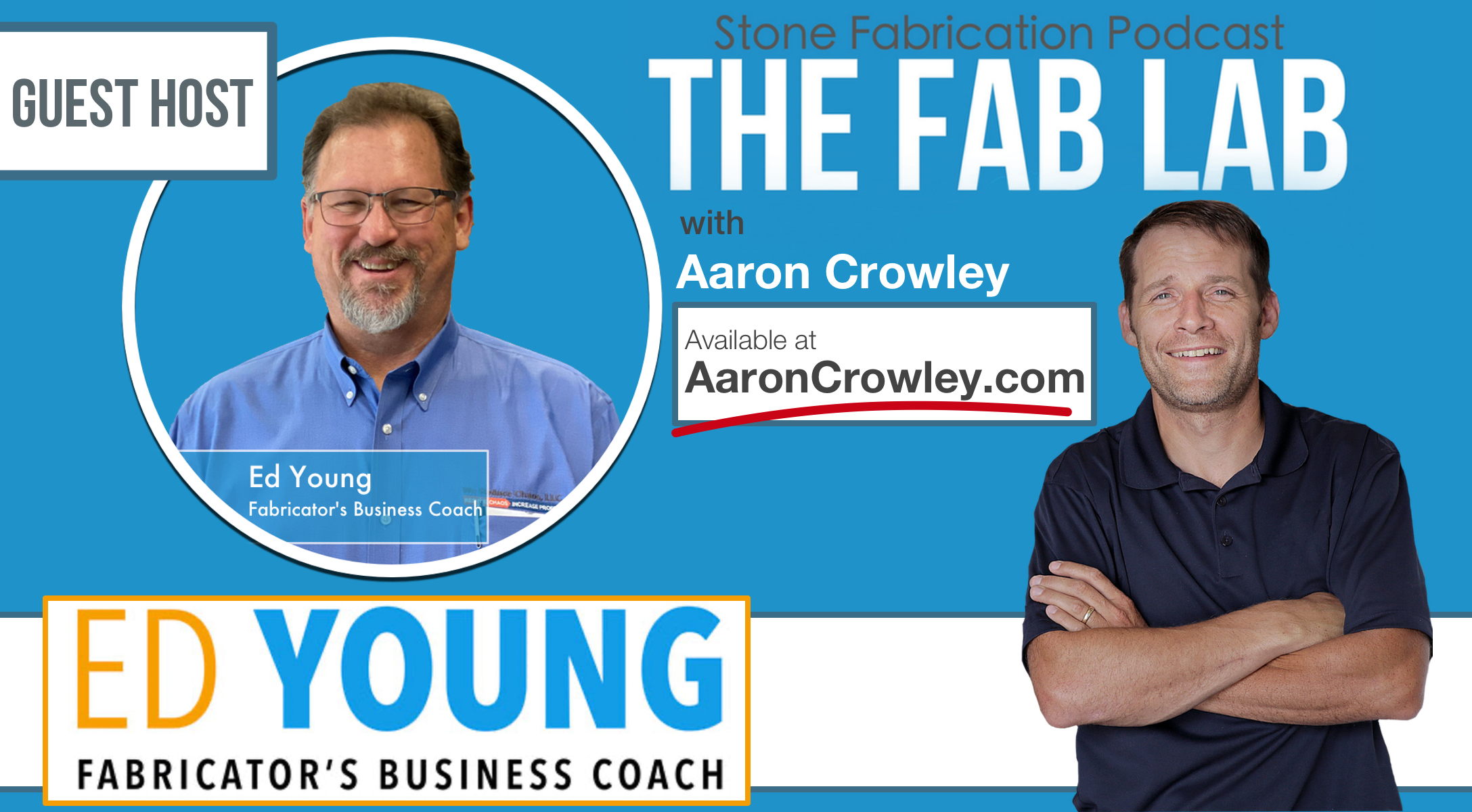 Ed Young takes over the hosting chair from Aaron Crowley in this episode of The Fab Lab, where Ed talks about how sacred cows make the best burgers. Listen on.
The Fab Lab –  Aaron Crowley Interviewing Ed Young about Pricing
Have you raised your prices?  Are you raising your prices?  Does the topic of raising your price cause you to sweat and worry about what your customers might say?
Well, no matter how you answer those questions, there has never been a better time or a better reason to raise your prices…and it's not just because costs keep going up.
Your work is worth it!  The customer values what you do for them and they will pay more!  You need to maximize pricing and profit!  You can!
In this episode of The FAB LAB, we discuss the topic in detail with guest coach (and one-time Fab Lab guest host) Ed Young of fabricatorscoach.com
You can read his recent article on pricing here: https://fabricatorscoach.com/how-much-work-can-your-shop-handle/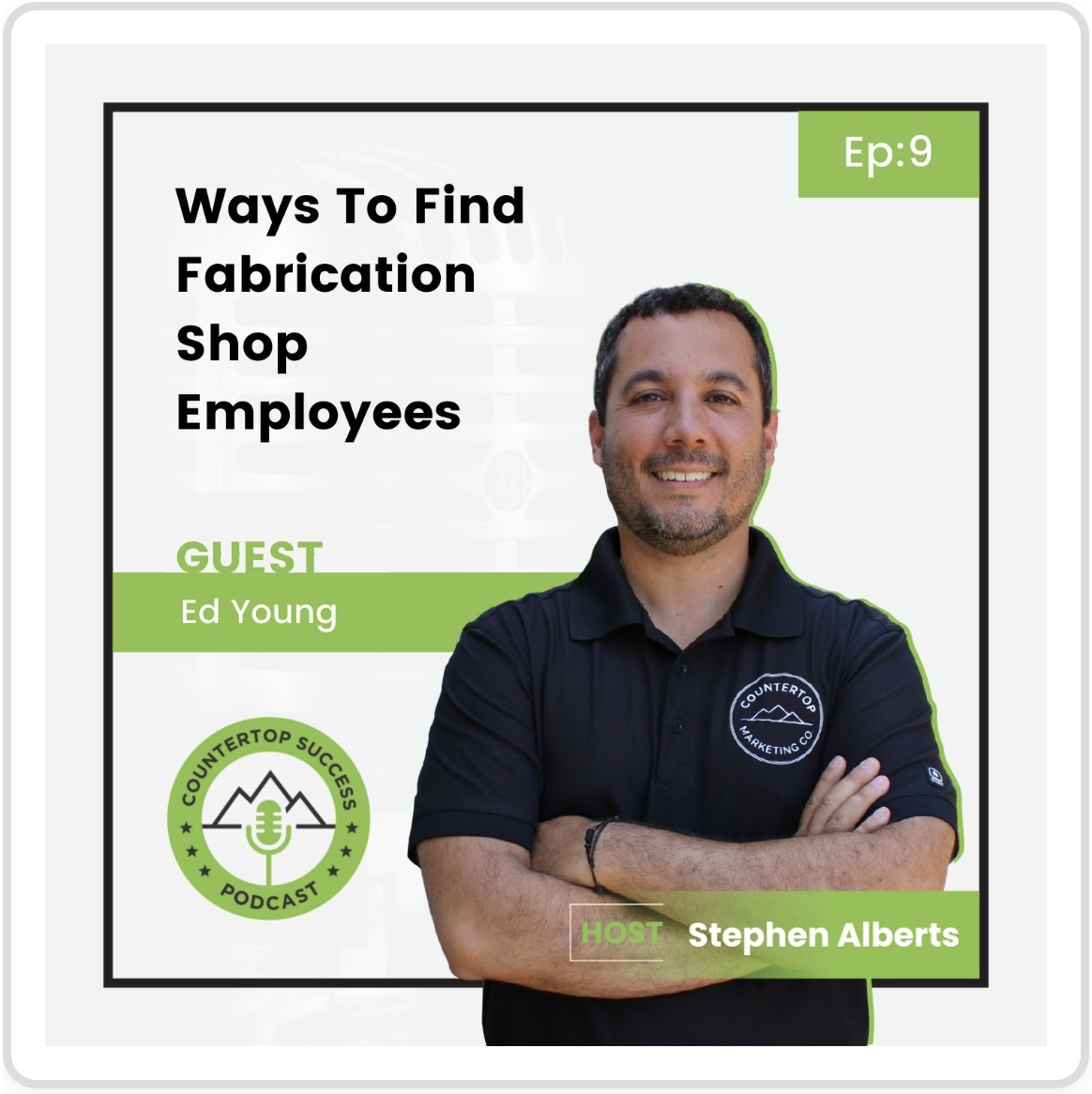 Countertop Success Podcast
Stephen Albert speaks with Ed Young on his podcast about how to find and hire quality fabrication shop employees.