COUNTERTOP FAB SHOP OWNERS:
Get Consistent, Predictable
Business Results
Customized Coaching by an Industry Expert

Get Focused ON Your Business



Get Focused ON Your Business


TJ
Since working with Ed, my business is so radically different than when we first started. There's no real fear anymore.
TJ Henderson | Modern Countertops
Genny
I trust Ed because he has such a wealth of knowledge, he's been in the industry. He's coached SO many fabricators. He's seen every problem out there.
Genny Haas | Stone Fabricators
Laura
Before we're we started working with Ed, everything was based on a hunch. Now we have the data to run our business with control.
Laura Harris | Titan Granite
Andrew
Ed's experience in the industry is priceless. Our numbers are getting better and better. We're on target for growth of about 40% this year.
Andrew Clyde | Ashcraft Granite & Marble
Charles
We knew we could trust him. The results were immediate.
Charles Arriola | StoneWorks
Wade
What Ed gives you is, you pay very little for it, and you get to use it from now on. It never wears out. You have predictability and control.
Wade Edgar | Eurostone Machine
John
We don't know how to function without following the principles Ed taught us.
John Baltzegar | StoneWorks
Annie
Ed's very knowledgeable, kind, a superb listener, extremely encouraging & super smart. I feel like I have more control now…"Be prepared for a really enjoyable outcome!
ISFA
Natural Stone Institure

Slippery Rock

Countertops & Architectural Surfaces

The Fab Lab

Countertop Success Podcast

Coverings

TISE

Struggling to find good employees for your business?
Always the only person who can answer a question?
Worried about how the economy is going to affect your business?
Frustrated that you never have enough time to work on improving your business?
Tired of playing the 'lowest price' game with your customers?
Afraid you won't be able to sell your business for the 'right amount' when you retire?
Stop Struggling & Gain Control of Your Business
Schedule a Discovery Call
to identify exactly what isn't working (it's free!)
Follow a Customized Plan
with hands-on support to get you to your goals
Feel Calm, Cool & Collected
as you confidently run your business [instead of it running you!] with the support of a knowledgeable, caring coach
Start Pulling the Levers to Achieve The Results You Want
Constantly changing template, fab, install schedules
It's tough to tell day to day whether you are making money or not
Template to Install lead times are longer than 2 weeks
Pressured more and more to reduce prices
It seems like remakes are eating up your profit
It seems like you are constantly having to solve the same problems over and over
Schedules are set and rarely change
You know every day if the previous day was profitable
Template to Install lead time is less than 7 days
You consistently get the price you need
You have almost no remakes
Once you solve a problem, it stays solved
Schedule a FREE Discovery Call with Ed
Get A Customized Solution As Unique As YOUR Shop

We don't have a hammer just looking for a nail! We assess your specific situation and craft a plan as unique as you are.

A skilled assessment of where you are now

A detailed plan of action to get you to your goals


Coaching to keep all eyes focused on the goal

Regular one-on-one coaching to keep the needle moving

911 calls for when something unexpected arises

Access to effective tools to help solve specific problems in your business

A sounding board for business decisions

A confidante who has been where you are

Someone who is just as interested in your success as you are
Get Immediate Feedback In Under 10 Minutes!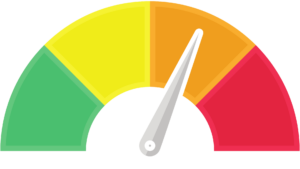 Take this free self-assessment to get immediate feedback on how well your fab shop is operating. This quiz can help you identify where you need to start when making improvements.